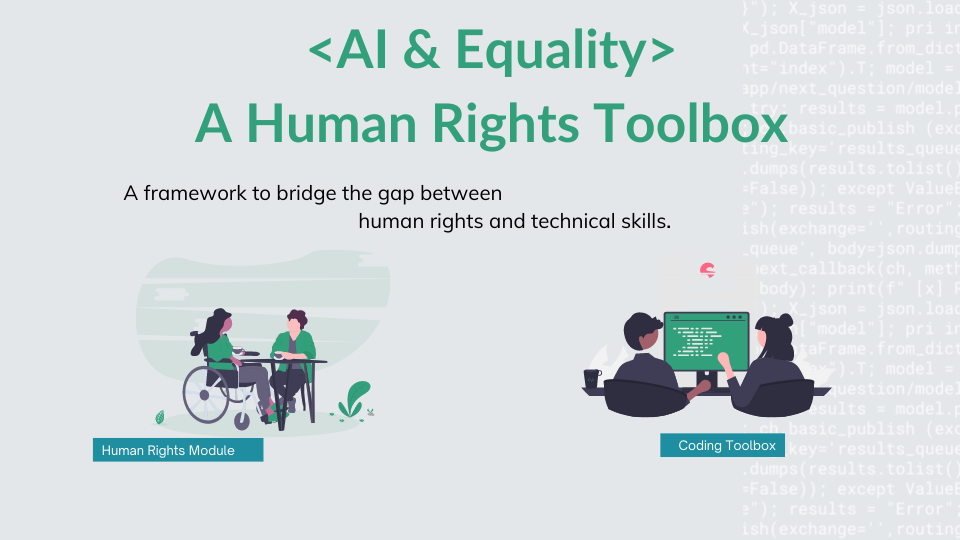 <AI & Equality> A Human Rights Toolbox
A holistic approach to human rights in the context of new technologies requires translating human rights norms into practical standards that are understandable to businesses and engineers. If the first pillar requires human rights experts learning about technologies, the second pillar requires teaching engineers about human rights. It is essential because many critical decisions that affect users' human rights are made on the drawing boards of technical experts at the early stages of a technology.
The <AI & Equality> A Human Rights Toolbox provides a basic human rights workshop blended with tools to directly and immediately see how human rights principles can be applied to, and thought about analytically, in code.
The workshop includes a Human Rights module and a Jupyter notebook field with code that connects how human rights interplay with decisions made at various points of the data and model lifecycle.