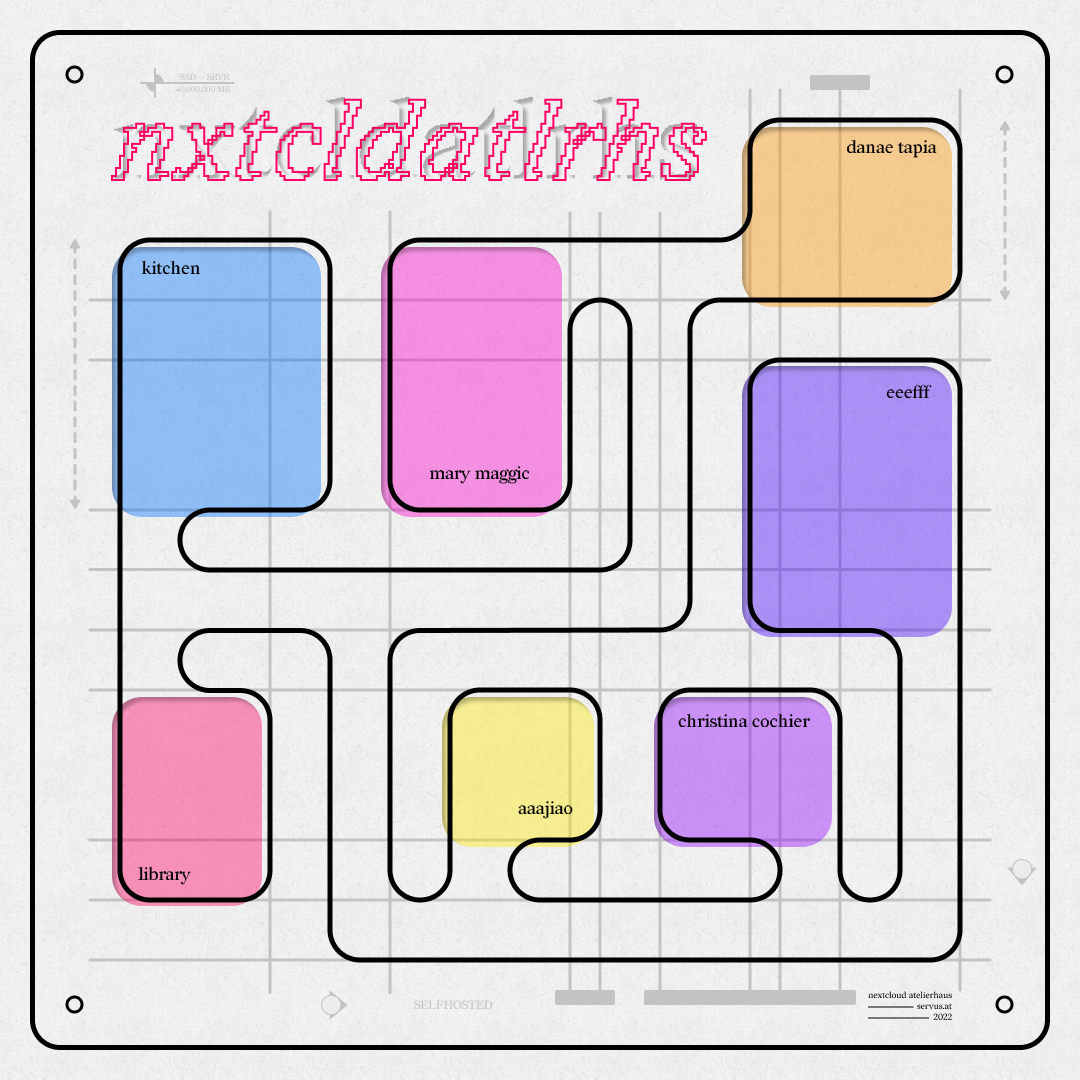 Next Cloud Atelierhaus
The Next Cloud Atelierhaus is a one-month online residencies program hosted in the servus.at cloud, in which 5 invited artists will have access to our infrastructure to create a project and engage and collaborate with each other. The participants are invited to use all the tools in the cloud instance, which is a content collaboration platform build around the idea of cooperating with the others: it allows communication channels such as chats and video conference, and it has specific tools to organize group workflows.
Within The Next Cloud Atelierhaus, servus.at aims at creating a short-term digital institution whose role is to enrich online residencies through online means - fostering digital art and supporting its needs. As a curatorial experiment of self-made institution, the project investigates what can be the role of the Atelierhaus – or the studio house – in the online spaces.
Read the article about Next Cloud Atelierhaus written by art critic Régine Debatty "Next Cloud Atelierhaus. An online residency for Marxist oracles, Algorithmic Solidarity and more" on We Make Money Not Art!
Artists in Residence:
Danae Tapia
eefff
aaajiao
Mary Maggic
Cristina Cochior
Curated by S( )fia Braga, Davide Bevilacqua, Matthias Pitscher for servus.at.
Visual Identity & Web Development: Juan Pablo Linares & Matthias Pitscher.
Funded through LinzIMpORT 2022 Linz, Kultur & Kunst und Kultur im digitalen Raum - Land Oberösterreich.
Visit the artists'' studios at:
https://atelierhaus.servus.at